Polling Aggregation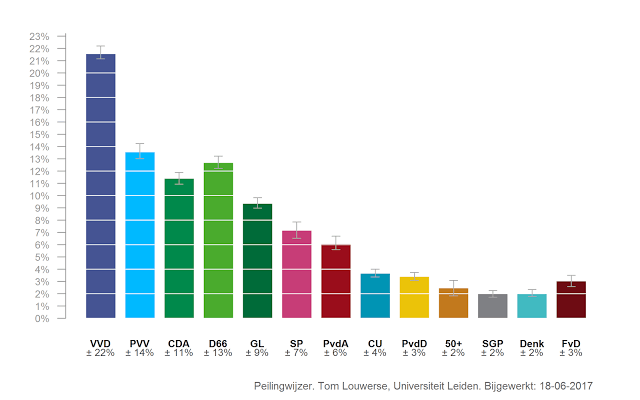 Opinion polls are an increasingly central part of election campaigns. My work focuses on the aggregation of opinion polls in Ireland and the Netherlands.
Peilingwijzer
The Dutch public broadcaster NOS publishes my aggregation of Dutch national opinion polls, called 'Peilingwijzer' (Polling Indicator).
Irish Polling Indicator
My Irish Polling Indicator is published regularly on politicalreform.ie.